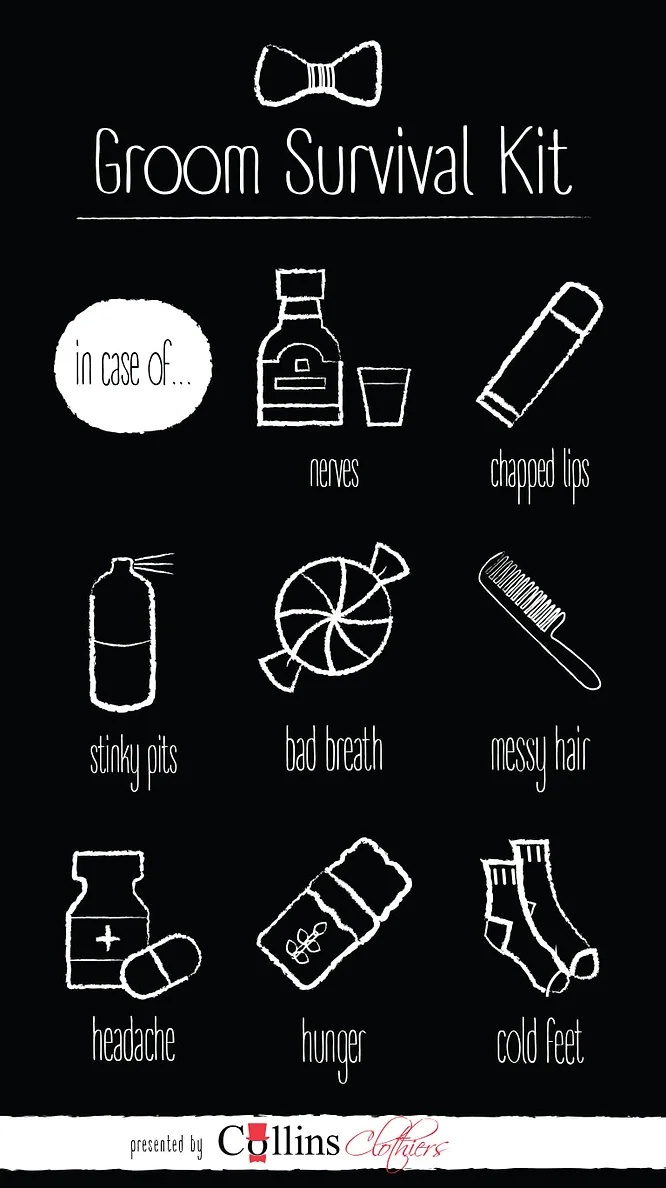 Create a groom survival kit
Because the Groom is getting married, too.
What should you have an arms-reach away on the big day? 
1. Alcohol Big bottle, small bottle, whatever your style, you may a find a shot helps calm those nerves. 
2. Chap Stick You don't want dry lips for the show-stopping kiss. 
3. Deodorant  Whether you're sweating from heat or nerves, you don't have to leave a trail of B.O for your bride to find.
4. Mints Can't have whiskey breath now. 
5. Comb To make sure your hair is picture perfect. 
6. Ibuprofen You don't want a headache to spoil your day. 
7. Granola Bar Nerves and anxiety might wreak havoc on your appetite. Keep a granola or power bar on hand for emergencies. 
8. Socks Because cold feet aren't planned. ​What did we miss? Let us know what's in your groom survival kit in the comments below!